When you think about Barcelona, art springs to mind (Gaudi, Picasso, Miró, Cerdà, etc.), and football too (apparently there's a little Argentinian guy who's pretty good…). But Barcelona is also famous for something totally different. Each year, it hosts the Mobile World Congress: the largest mobile event in the world, bringing together the latest innovations and leading-edge technology.
---
A city that totally adapts to the event
Yes, one thing's for sure. We're in the right place. Billboards, transports, hotels, everything is branded to support the Congress, which takes place in the unbelievable Fira de Barcelone.
Numbers that speak louder than words!

2,400 companies

107,000 visitors on 3 days

7,700 CEOs

120,000m2 dedicated to new tech
---
What about us?
It's simple. We're here with our client PNY for which we've successfully organised their presence at the IFA in Berlin, Global Industrie in Lyon and Virtual in Laval. PNY is a celebrated actor in the development of high-end graphics accelerator and memory cards. Its target? Gamers! As usual, we strived to support our ambition of sustainability and performance by adapting the stand concept developed for the IFA event.
---
MWC, what's hot in 2018?
The star of the show is the folding smartphone, unquestionably. We can feel the commercial war between the two leading technology giants: Samsung and Huawei (involved in quite an extreme geopolitical struggle). Rock'n'Roll!
5G is also a hot topic. The opportunities seem limitless, especially regarding data management.
Cybercriminality is definitely on a lot of minds. Last year, breaches at Google+, Marriott hotels and British Airways raised many eyebrows within the corporate community.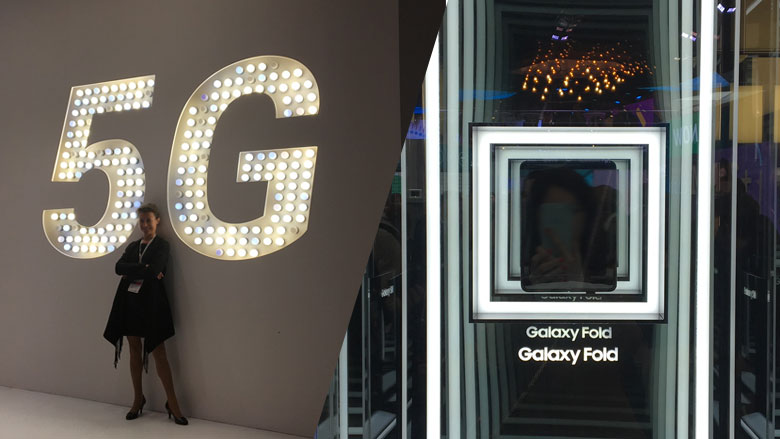 ---
Beyond exhibition, it also means to enjoy life, right?
In Barcelona, it's hard not to give in to the temptation to get off the beaten track and the hyper-connected paths of the congress. With our cameras, sneakers and sunglasses (even in February), we took advantage of our stay to … chill.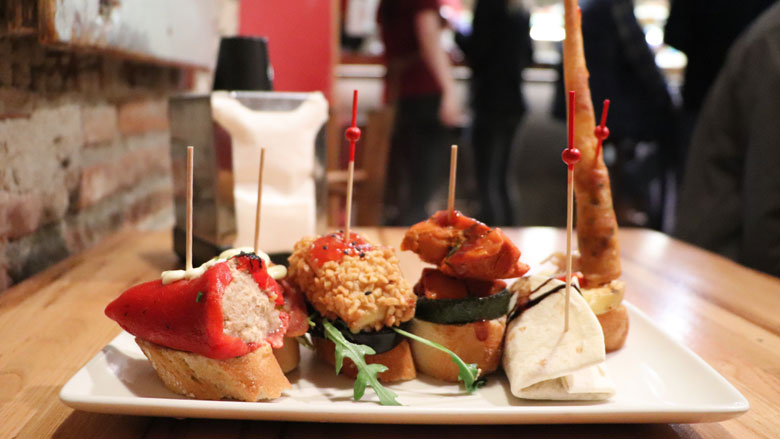 ---
What we loved!
The Poble Sec district – fewer people, less stress, superb cafés and restaurants specialised in pinchos. A reason to go back? Its beautiful theatres. Not enough time to visit, though. Next time!
What's a pincho? It's a slice of bread on which a delicate food is spread. We find this speciality in the bars of the Basque Country, Navarre and other regions of northern Spain. Cheap and gastro!
Le Montjuic – yes, we know what you're going to say! Touristic! Well, beat the traffic with a morning run. It's incredible and tough!
Gracià – the true embodiment of the Vida loca. Calm and welcoming. This village in the city is the perfect parenthesis for the overbooked, stressed and in a hurry. Another great place to eat and chill.