Although we offer tailored Made in France solutions, all of our services adapt to serve our customers well beyond our borders. How? It's pretty simple. For European operations, we work with our trusted French workshop. For more distant missions (in Asia, USA or even England), we adapt to work with local workshops that meet our standards of completion.
Our goal? Guarantee the same high standard of quality, all over the world.
---
#Punchline We move wherever our customers go.
That's what we did for our customer Dishman Carbogen AMCIS by conquering the CPhI Frankfurt, and Madrid shows in 2017 and 2018. And it's not over. We are freshly back from Shanghai, where we showcased our creation at the CPhI China event.
---
Flexible concepts that adapt to each country
CPhI is THE unmissable tradeshow in the pharmaceutical sector. Present throughout the year in Europe, Asia, the Middle East and Africa, it perfectly illustrates the need to develop adaptable stand concepts according to the regions. This is what we have done for Dishman Carbogen by adapting our European operation while retaining the primary visual markers to maximize the consistency of our client's brand image (a stand with shades of black and wood totally immersive composed of backlit visuals adapted to the circular shape of the space).
The other performance? Our ability to respect the budget despite distance and local constraints (high technical services prices)!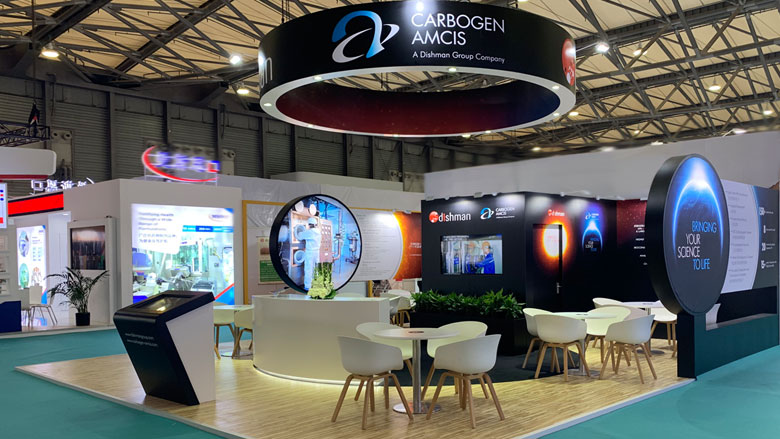 ---
Our 3 favourite spots in Shanghai.
We were not going to come back from the show without sharing our favourite local spots with you. Overview.
The House of Teas
A place that takes us back in time with houses and buildings typical of Chinese architecture. A haven of peace in a bubbling city in the heart of Yu Garden. Local tea is served with delicious finger foods such as 100-year-old quail eggs, sesame bars or ginger cakes.

The financial centre
So impressive with all its skyscrapers. The Shanghai World Financial Center Tower stands out. At its opening, it was merely the 2nd highest in the world (101 floors for 492m high). #fearofheights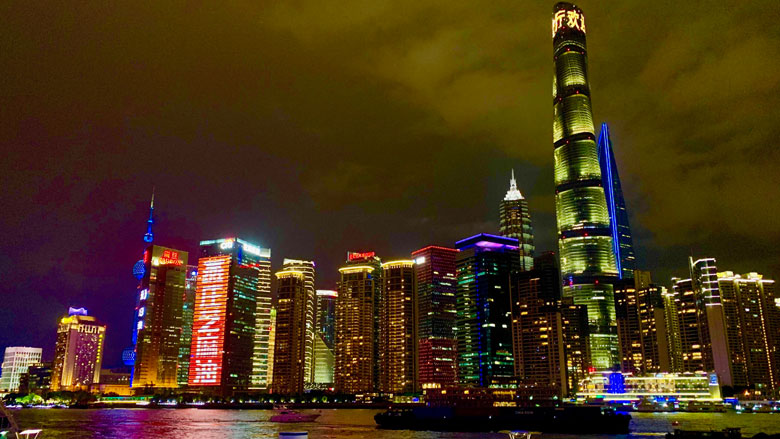 The Jing'an Temple
An ancient Buddhist temple located in the heart of the city and surrounded by skyscrapers. An exotic and quiet place where people come to pray and unwind in front of massive statues of Buddha.
---
#Yummy
Dumplings – small bites with steamed pork.

Filled brioches – with pork or steamed vegetables
---
The international dimension of our business is a source of pleasure and pride. In 2019 alone, we were able to deliver success in Stockholm, Amsterdam, Barcelona, ​​Berlin, Frankfurt, London and Shanghai. These enriching experiences continue to add value to our expertise while expanding our range of possibilities.
To infinity and beyond!