Creation of stands for companies
Trade shows, conventions or fairs are great opportunities for a company to develop its reputation, promote its new products or generate new contacts. This includes the creation of a stand.
The design and creation of your stand, as well as the layout of the spaces, give you a unique showcase for better visibility. Creating a stand is the best way to obtain mass visibility and to promote products in a place that brings together all the players in a market. The creation of a stand must also correspond to a well-defined universe and meet precise criteria to be effective.
During these professional events, most of the competitors are present, all with stands that try to outdo each other in originality and ingenuity. So, the objective is to create a stand that will be noticed, both in content and in form.
Graphic and design consulting
While attention is often paid to the form, the content is just as important. Your stand must instinctively convey the values of your company, its image and your commitment to excellence.
So, the key words in the creation of your stand must be relevance, creativity and efficiency. You must think clearly about your objectives before the event, to order and prioritize the key elements you want to deliver to your audience. To do this, you need to highlight what makes your brand unique, through graphics that are impactful and explicit.
The form is the first impression that all visitors will remember. Creating the stand must therefore transform the visitor's attention into a real business interest, by conveying creation, experience and professionalism.
Opt for the creation of a clear, coherent and visible stand, with distinctive decoration, in accordance with the visual identity of your company.
The objective is to create an attractive, warm and soothing stand to make visitors forget that they are in a show with noisy aisles. Showcase your products or services, paying special attention to location, arrangement, lighting, color choices, textures and all the little details that make a difference. These details are many and can go from the distribution of goodies, to the creation of dynamic digital graphics, or special animations.
You can also optimize the layout in the creation of your stand. Your stand must allow smooth pedestrian traffic and comfort for your teams and your visitors.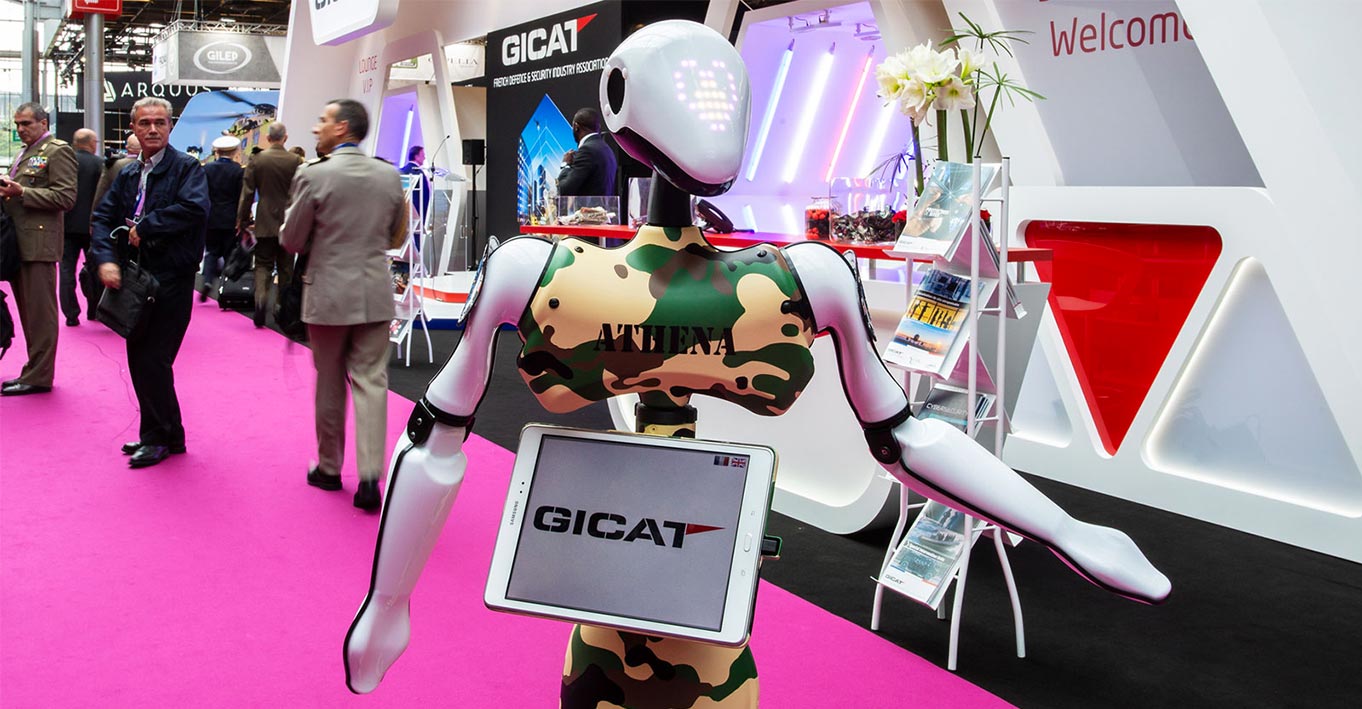 Exhibition stand design agency
Whatever the stand you may wish to design, Live & co can support you in all your projects, in France and abroad. Because the most aesthetic and effective creations are born of simplicity and communication between you and our teams, we place great importance on transparent exchanges throughout the process of creating a stand.
Our agency will listen to you and understand your needs and objectives, to create your stand in accordance with your budgetary requirements.