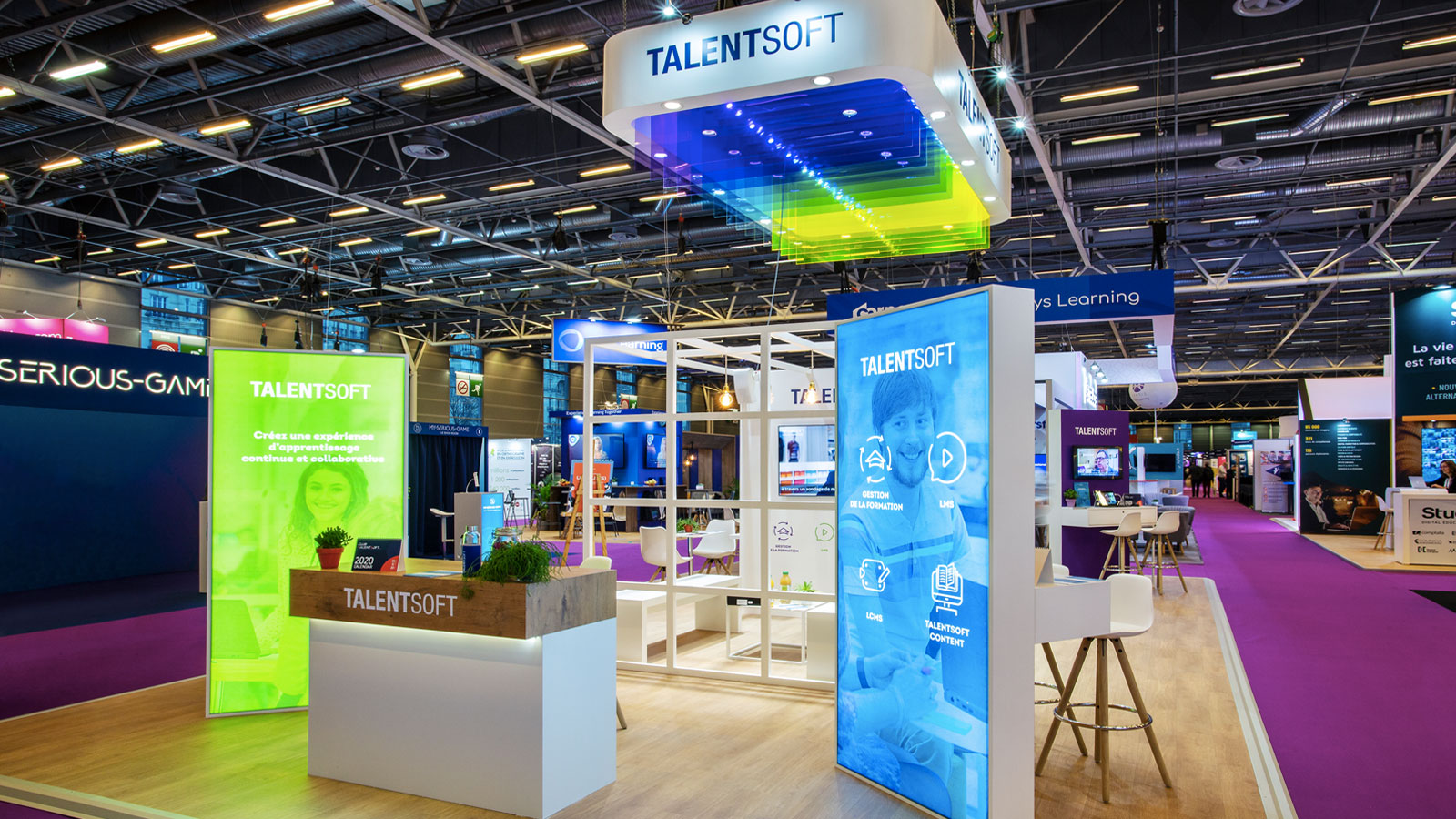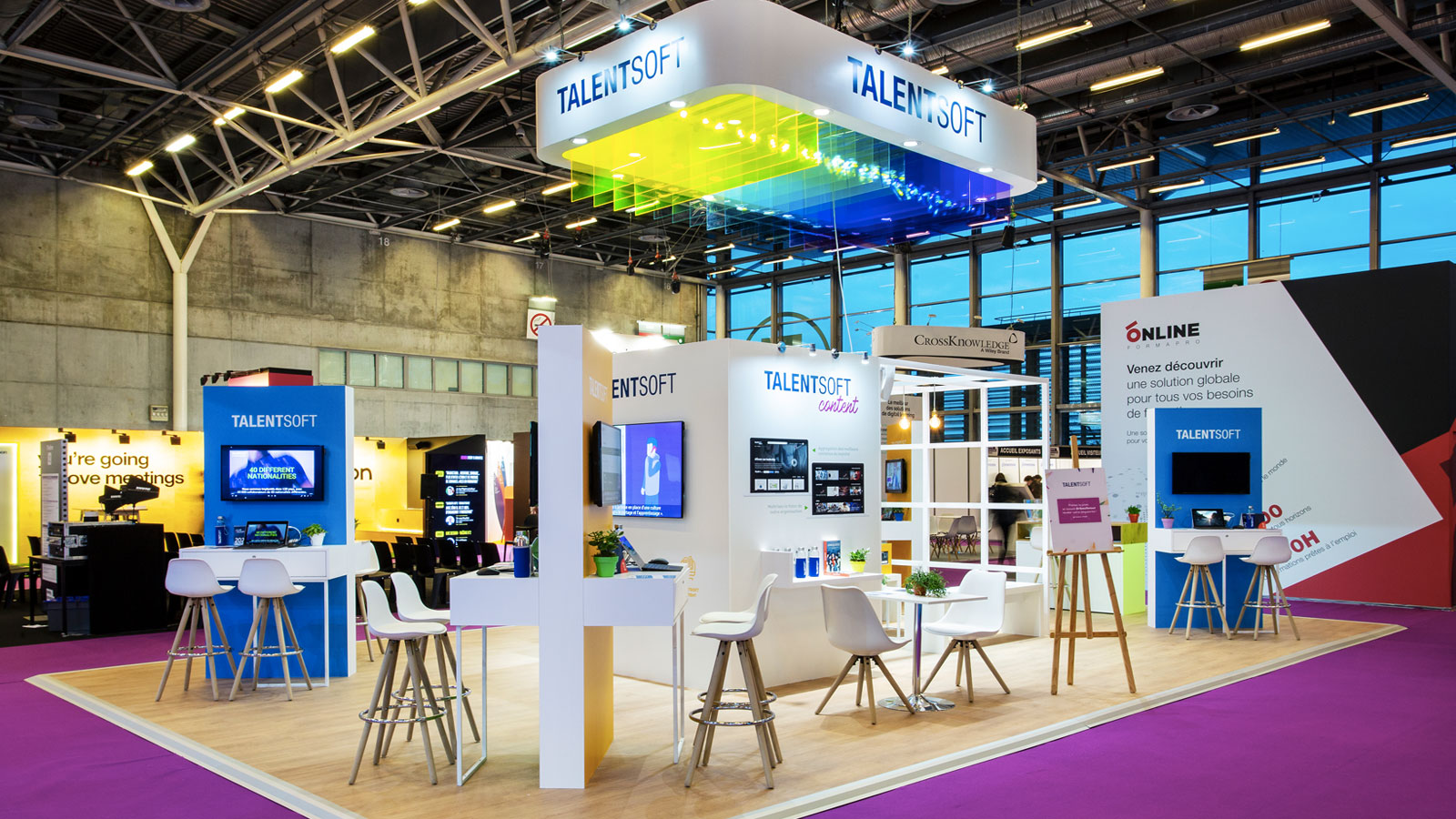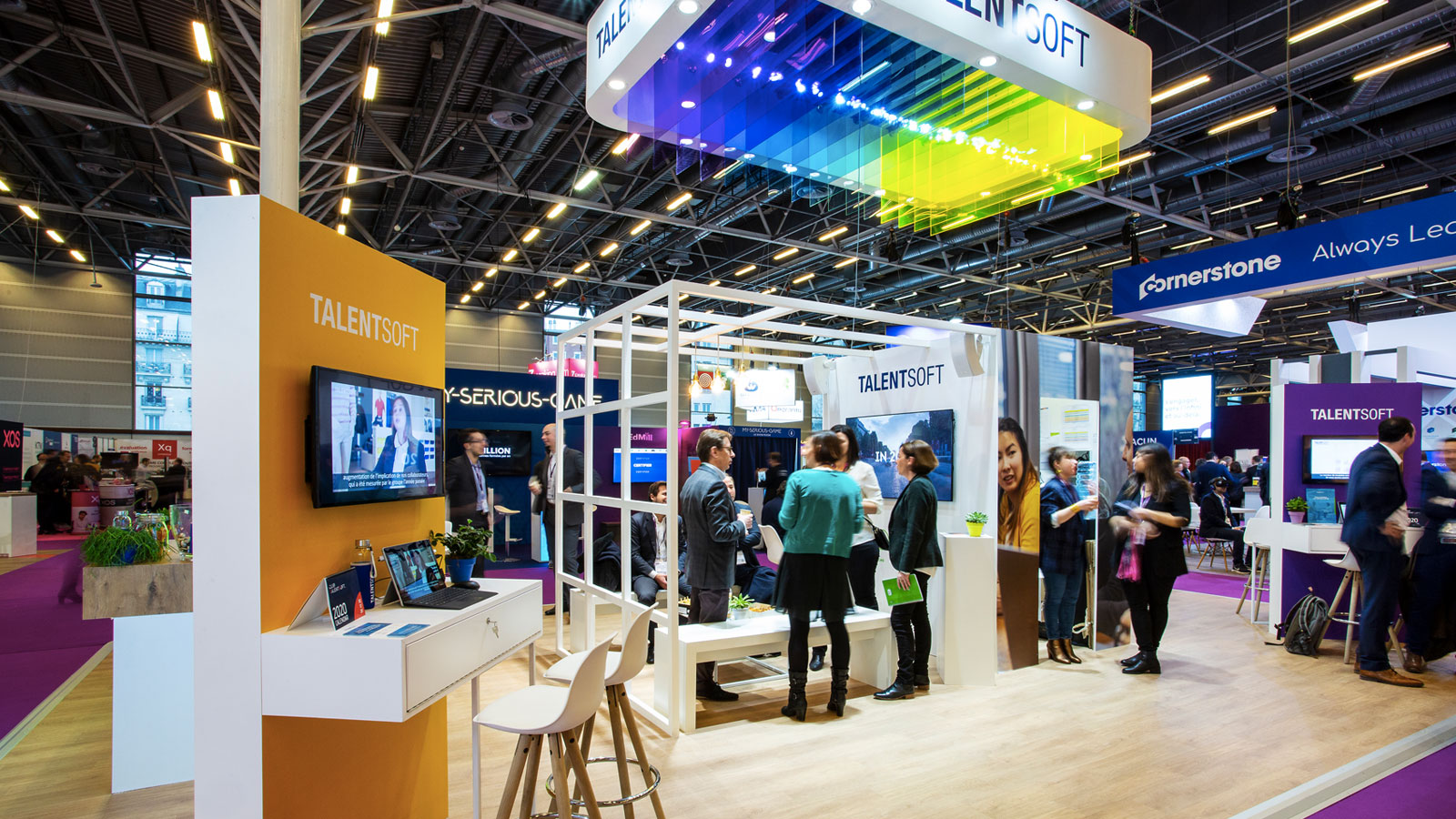 An exhibition stand, reflect of your brand's future?
Actions : Storage & Reinstallation, Design
Yes, it's possible. For our brand-new client Talentsoft – European leader in HR software solutions, we managed to elevate the brand to their true status and ambition. How?
By extracting the best of the company's DNA and bringing together their dual dimension: human and high-tech. We developed strong visual attributes embodying their corporate values (the same as ours!). By considering a brand as an evolution (vs a product), we successfully took Talentsoft towards higher spheres – theirs. The result? A highly recognisable stand, totally reusable (thanks to boosted modularity).
This success has been built on our ability to identify Talentsofts core differentiating factors, enabling us to take the brand further than expected. The first chapter of a possibly epic collaboration!
CLIENT: Talentsoft | SHOW: Learning Technologies, Solution RH | CITY: Paris | SECTOR: HR