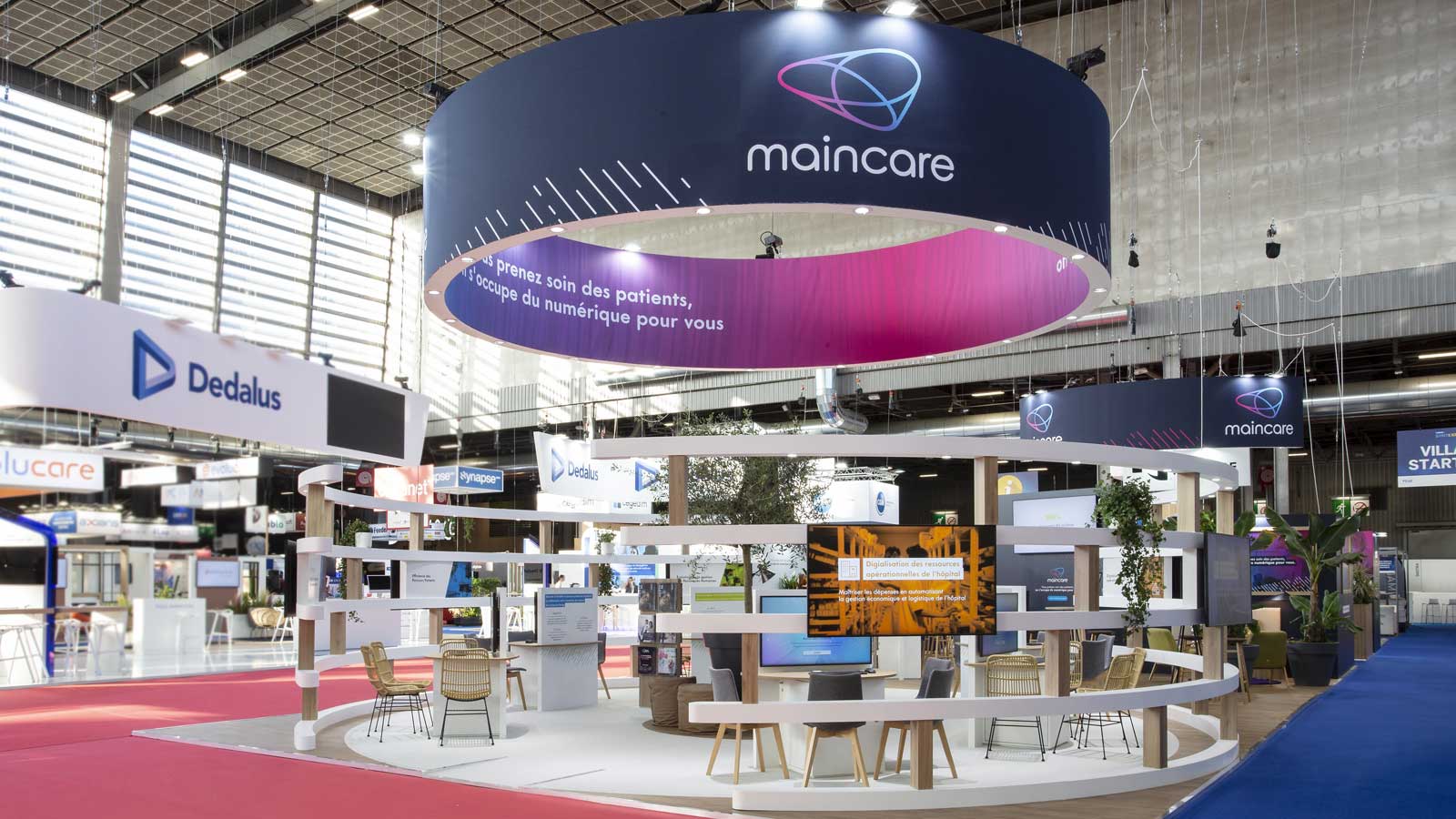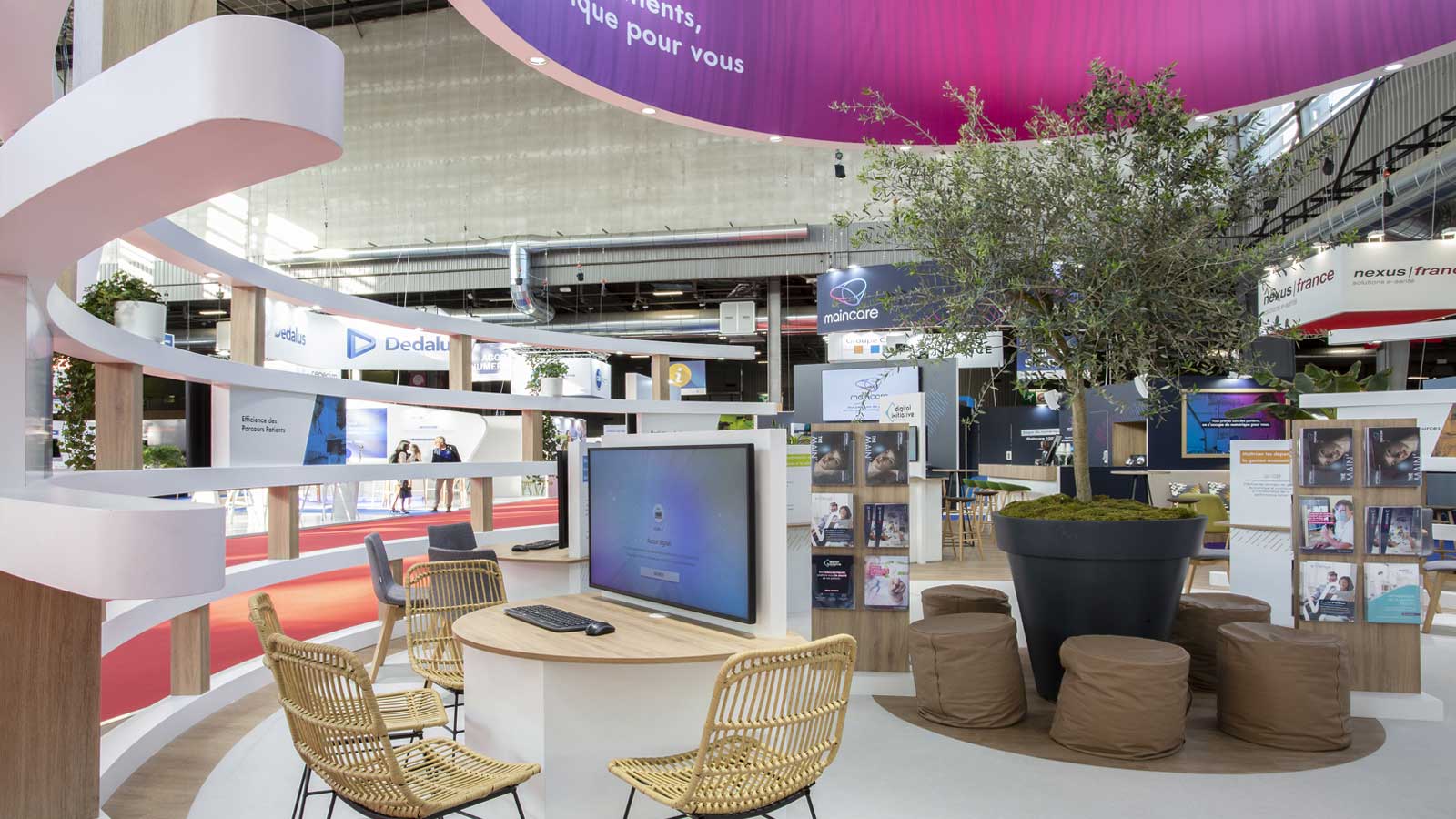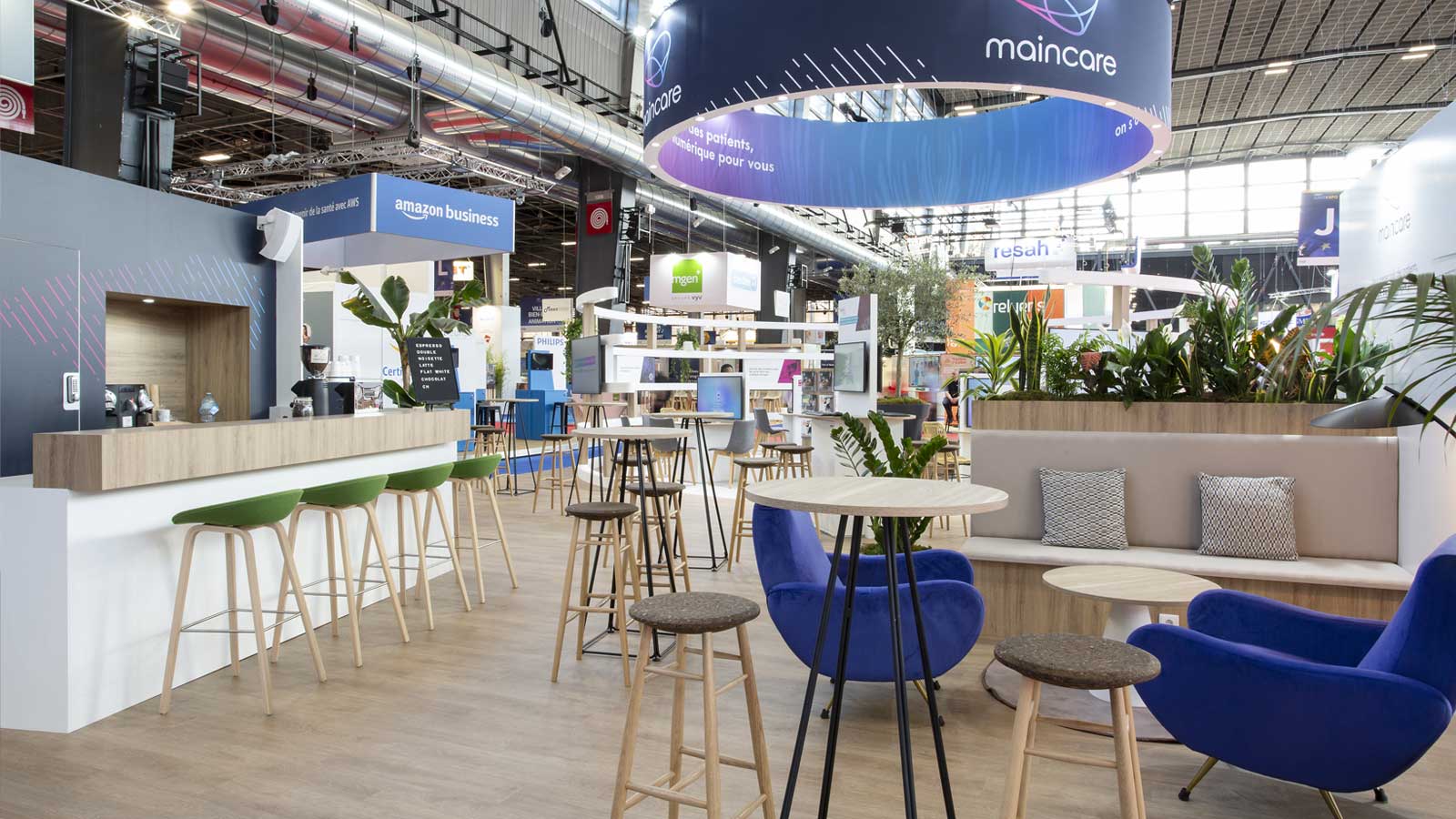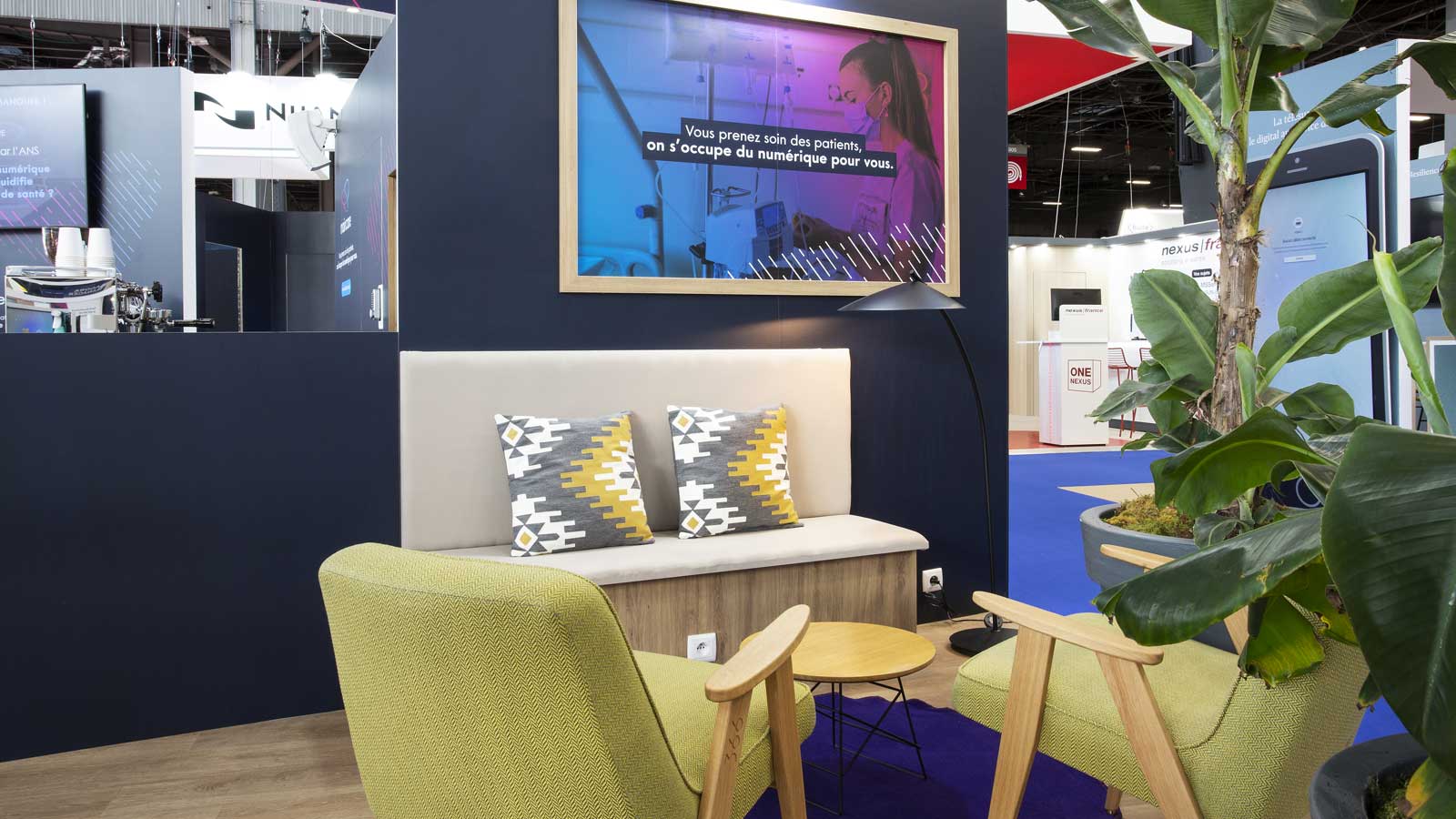 Feeling home with Maincare
Actions : Reinstall, Design
Breaking the codes to build relationships
When one thinks about the medical sector, straight lines, solid colours, and neutrality come to mind: in other words, a clinical and rather cold atmosphere. So, for our new customer, Maincare, we have decided to sidestep the cliché. For our inaugural collaboration at the Santexpo event in Paris, our team has imaged a very round and harmonious structure, with larch arches entirely in a different approach from all the surrounding stands. We have designed several booths with diverse furniture, cutting-edge decorations, and many plants to create welcoming spaces ideal for chatting, mingling and building trust!
What stands out is the ability of our design to create a genuine "feel home" atmosphere combined with a fresh ambience from our vegetalisation approach. The result? The vastly alternative atmosphere has completely charmed the Maincare teams and generated hugely positive visitor feedback.
Through our disruptive design and financial approach, we have managed to convince Maincare to reuse exactly the same structure for 2023: another great source of pride at Live & co!
CLIENT: Maincare | SHOW: Santexpo | CITY: Paris | SECTOR: Medical