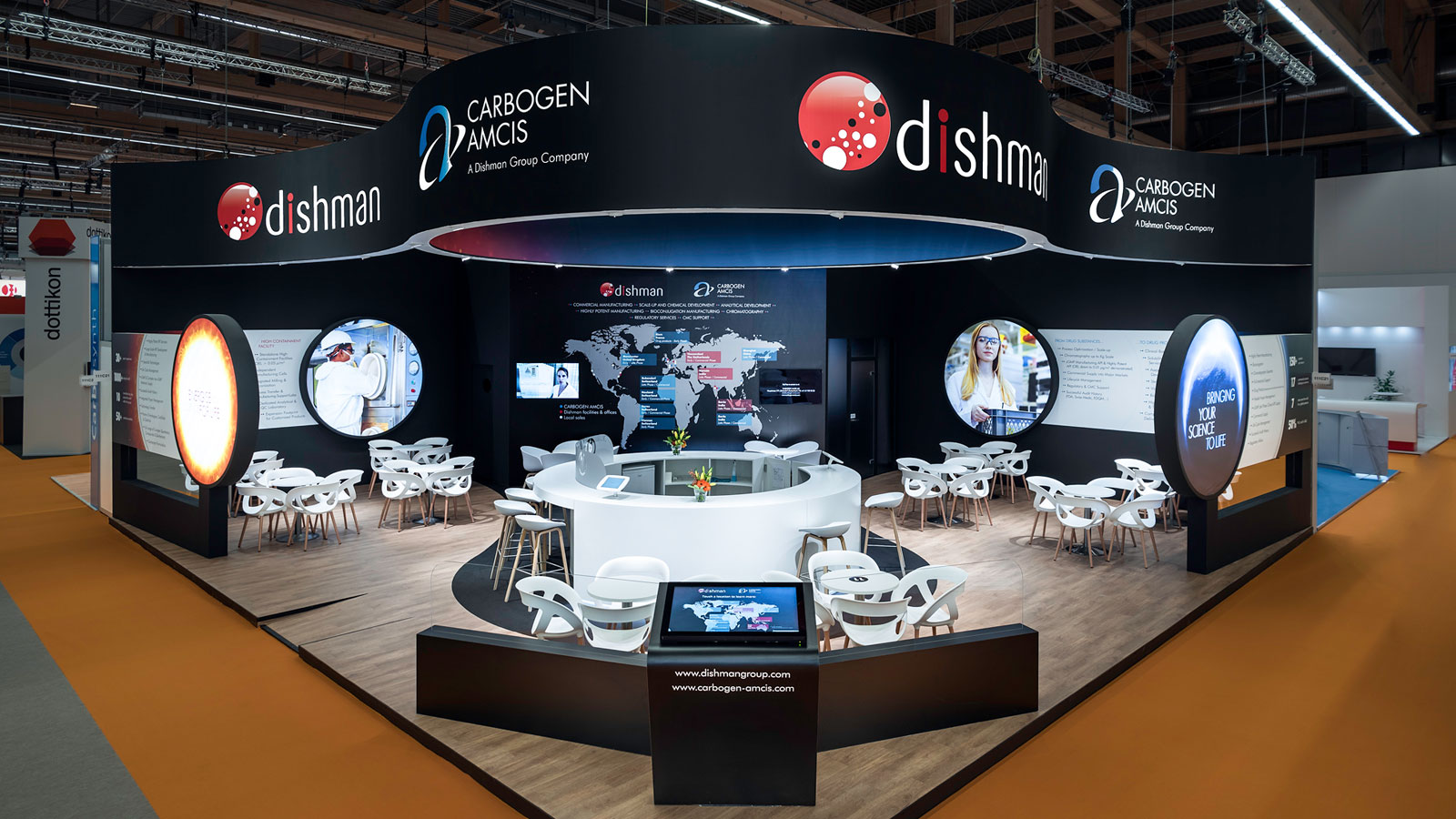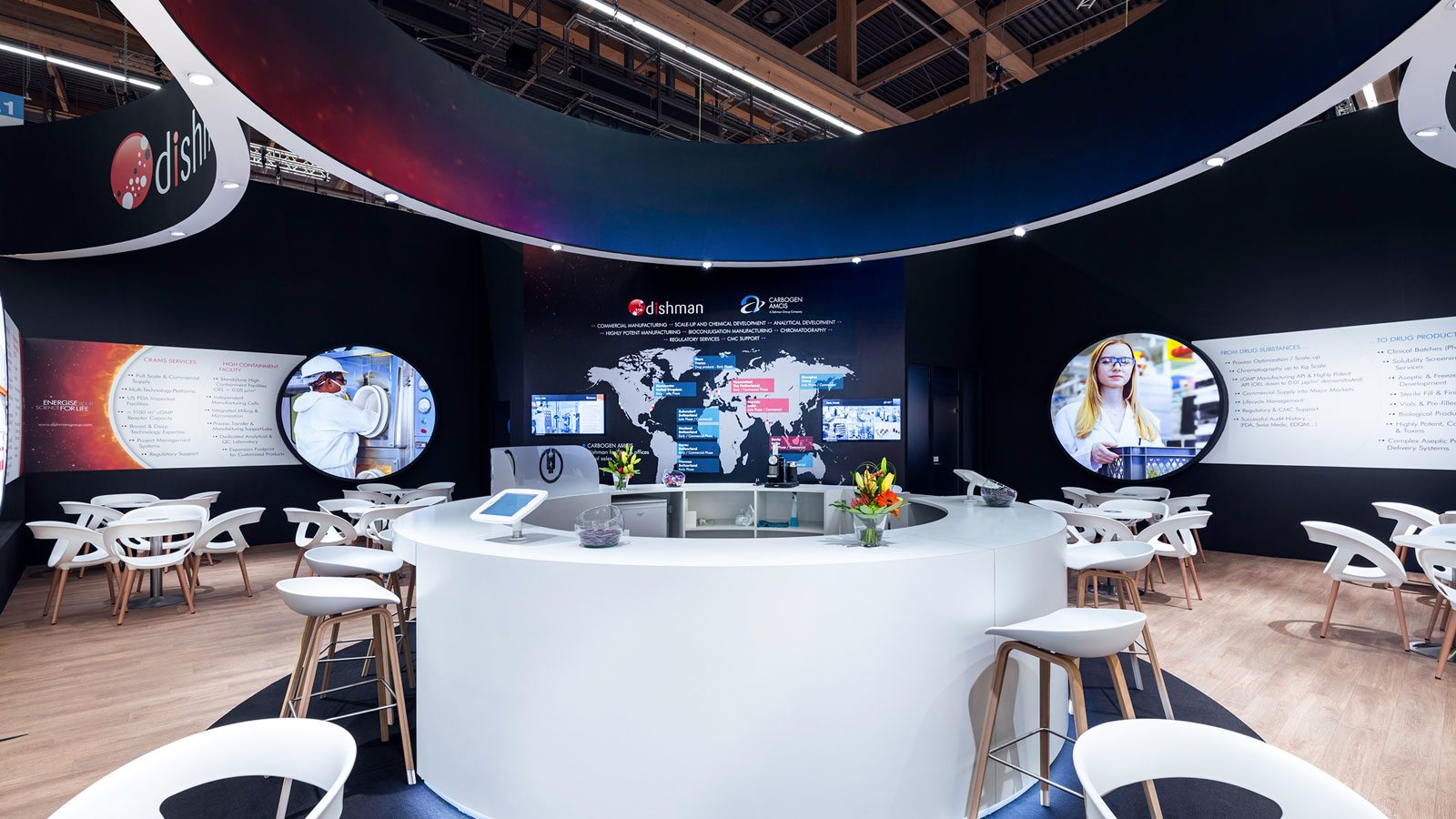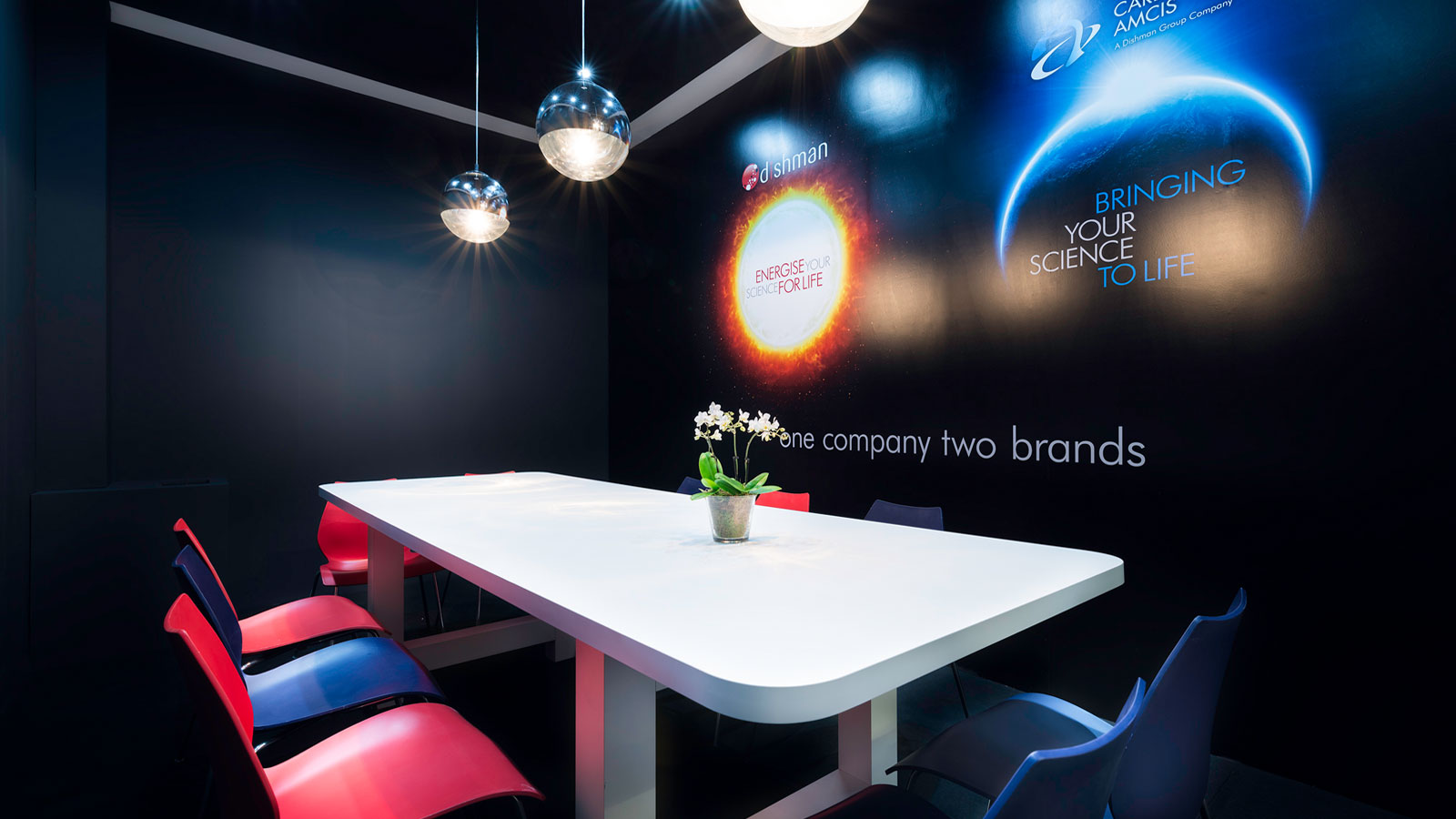 Black is the new white
Actions : Design, Catering
What if we broke the codes of the pharmaceutical industry?
Traditionally white and pure, the visual identity of the industry leaves little room to originality. Many actors in the sector comply with it.
But how to stand out if everyone does the same?
For our Dishman Carbogen client, we kept the codes of purity and elegance by simply adopting a disruptive dominant colour: black – plain, sober … perfect. The result? Increased attractiveness during the event for the greatest satisfaction of our client. In Frankfurt and Madrid, it was indeed black, the brightest colour.
CLIENT: Dishman Carbogen AMCIS | EVENT: CPhI | CITIES: Frankfurt, Madrid | SECTOR: Pharma