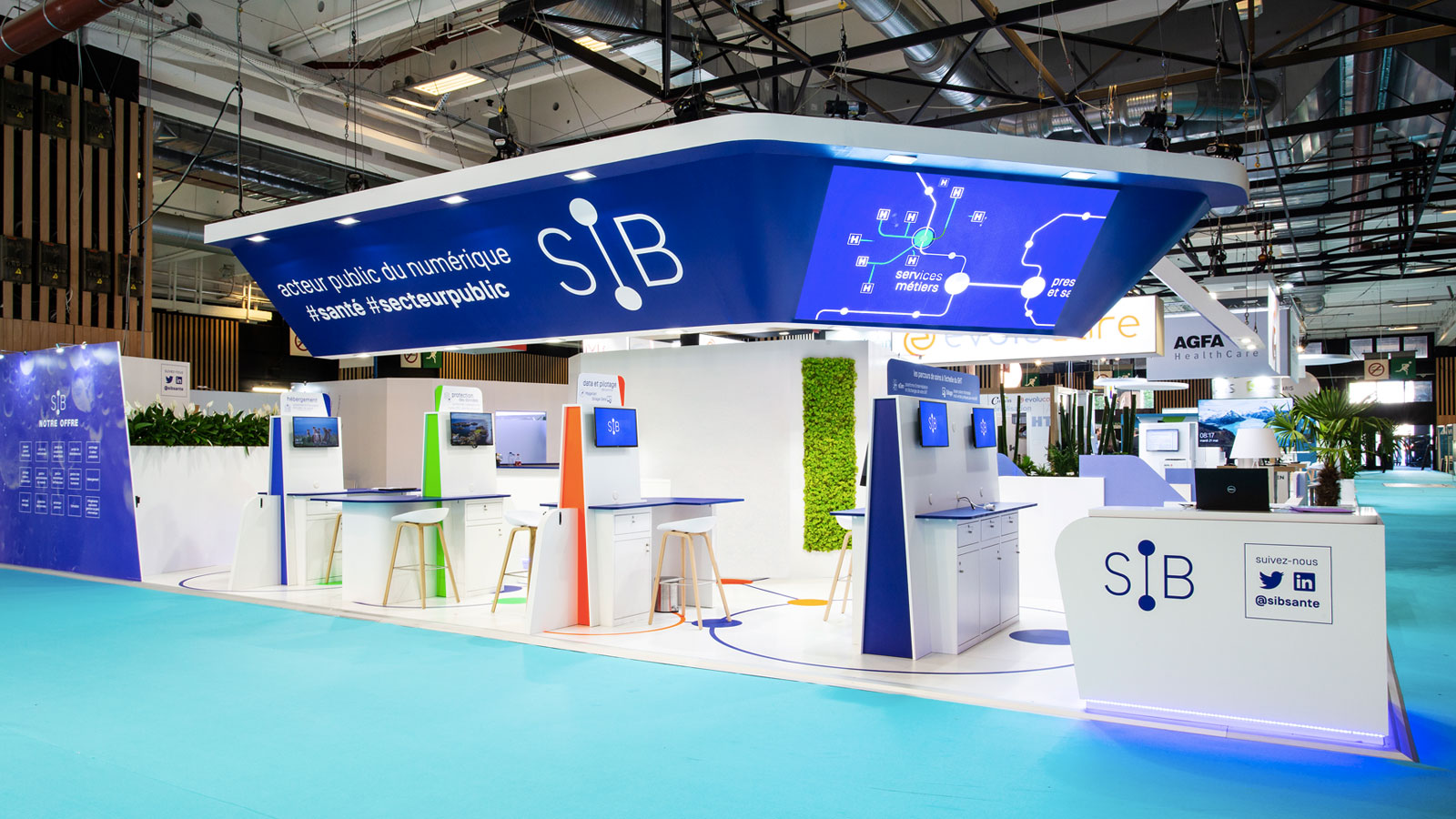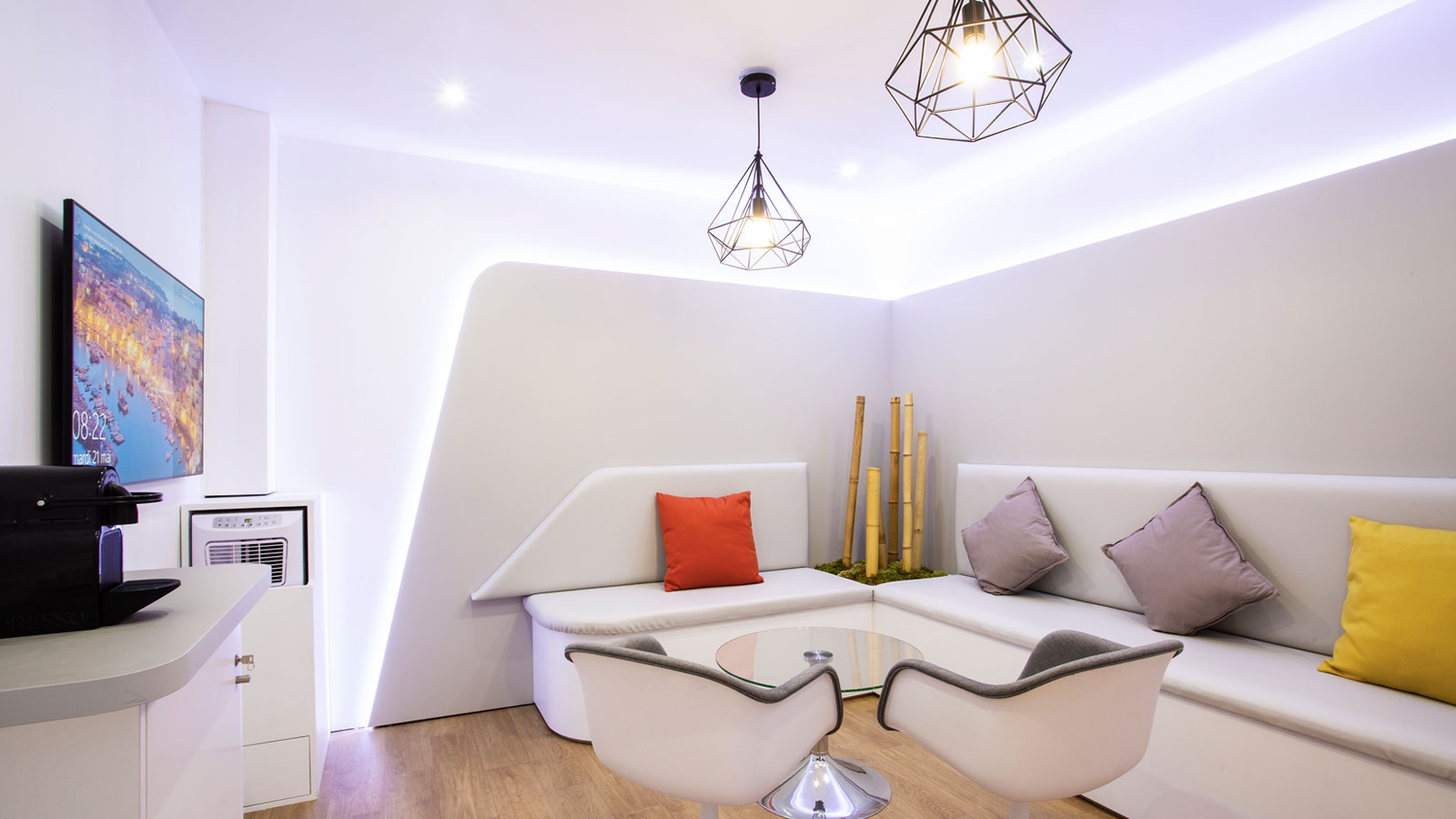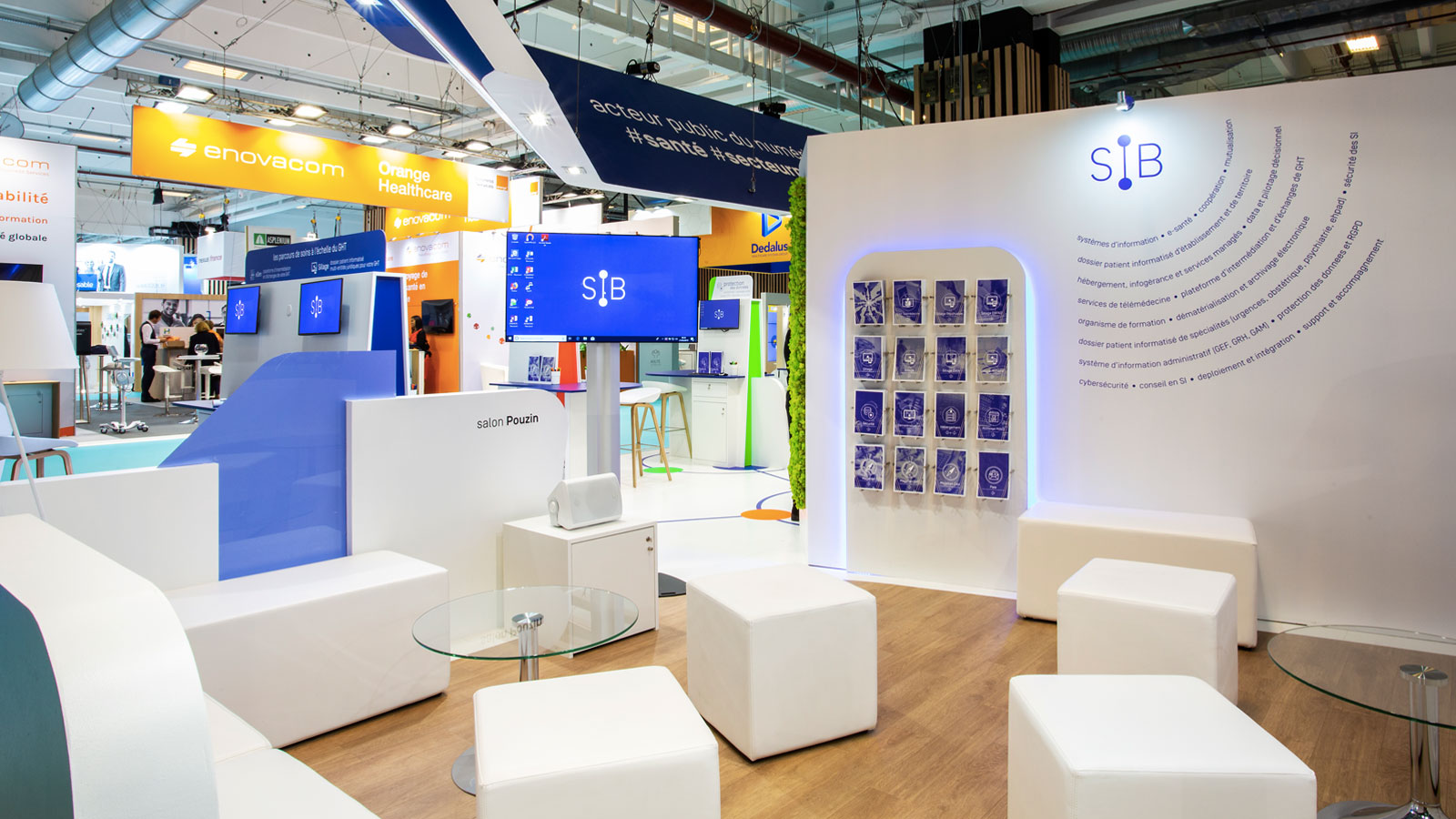 Shine, like there's no tomorrow
Actions : Suspended LED Video Wall, Design
Standing out from the crowd
This year again, we had the pleasure to support our client GIB SIB Santé – major digital actor in the public health sector. Our mission? Create and develop their exhibition space for the Paris Healthcare Week, n°1 event in France for the health and the hospital markets. In 2018, we already overcame challenges to stand out from the crowd and draw attention; making our client's space a reference point, a lighthouse within the exhibition hall.
Keeping the best and go forth
After the success of last year's operation – Impose Yourself – we decided to go one step beyond regard design while keeping all the ingredients of our past accomplishment: a pure and clean environment, a cutting-edge layout, adaptable zones according to the day's schedule, and a premium VIP area. Our X factor? The installation of a tailored large-format nextgen video device (2.5px HD LED tiles). And the devil is in the detail, right? Embedded LEDs in our furniture and neon colours added extra value and visibility for our client. Mission accomplished.
CLIENT: SIB | SHOW: Paris Healthcare Week | CITY: Paris | SECTOR: Medical